Boiler products sales form swetboiler manufacturer
Author: Site Editor Publish Time: 2018-05-26 Origin: Site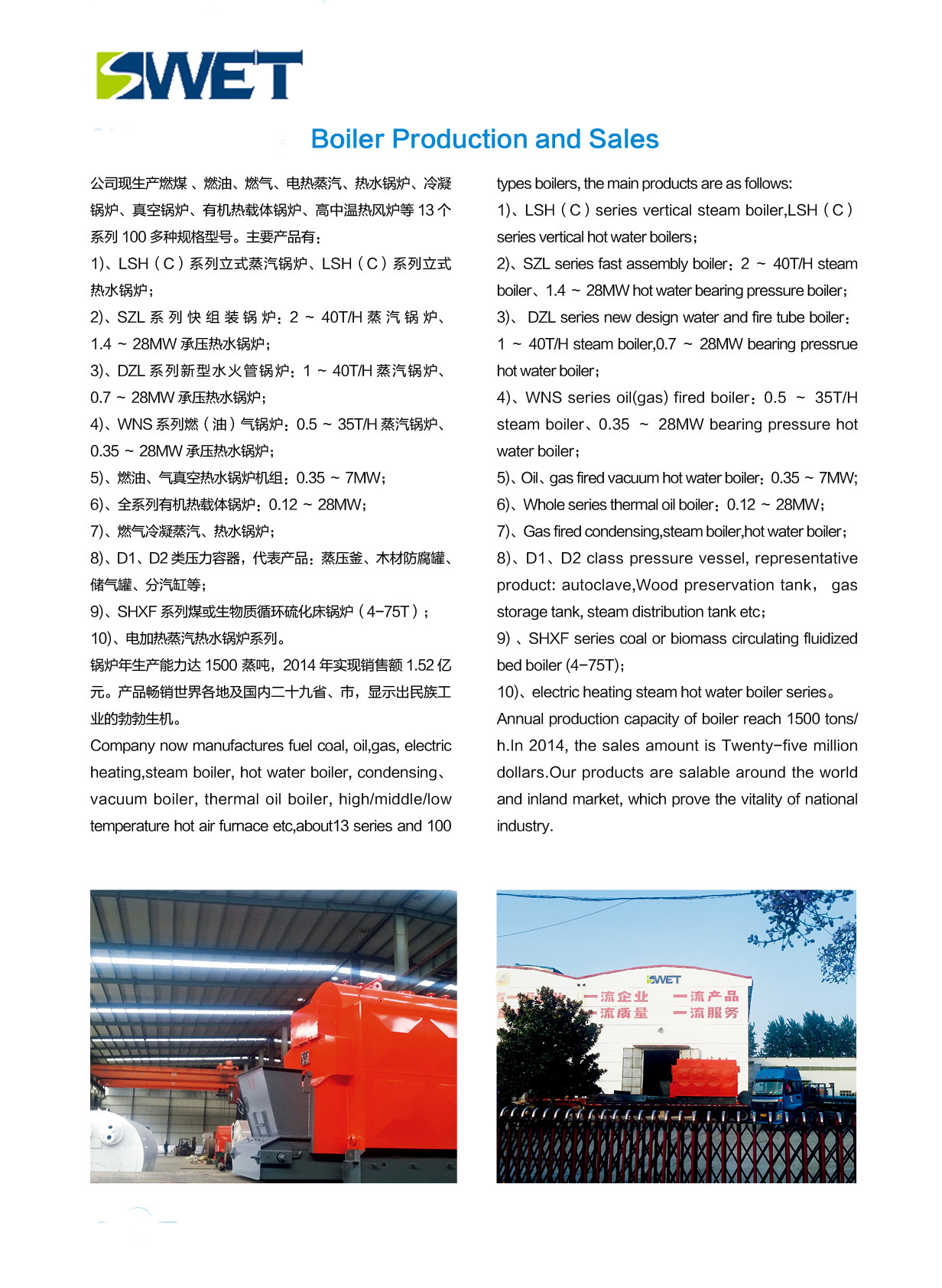 Henan SwetBoiler CO.,LTD
1. Chinese Academy of Sciences circulating fluidized bed boiler research and development base.
2.China 's top ten boiler manufacturing enterprises.
3.Shanghai Industrial Boiler Research Institute Industrial Boiler Technology Development Relying on the unit.
4.North China Water Conservancy and Hydropower University teaching and research base
5. The China's first circular flow bed (CFB)boiler manufacture.