Study on the Latest Technology of Saving Energy Efficiency in Large Circulating Fluidized Bed Boiler
Author: Site Editor Publish Time: 2018-01-05 Origin: Site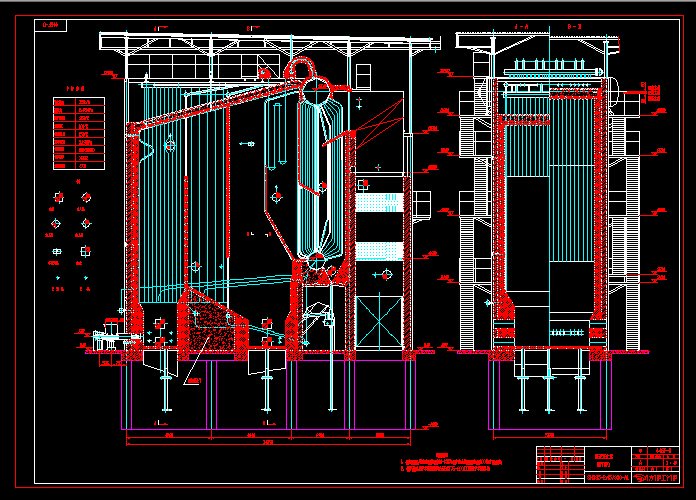 Over the past decade, China's circulating fluidized bed (CFB) boiler technology is developing rapidly. With the first 300MW CFB imported boiler put into operation in Sichuan Baima Power Station, more than 300MW CFB boilers independently developed in China have been put into operation one after another. So far, China has the largest number of CFB boilers in the world, the largest scale and the highest parameters. The design, manufacture and operation of CFB boilers in China are at the top level in the world. During this period, experts and scholars in the field of CFB technology in China made a great deal of meticulous work. By analyzing and summarizing various operation modes during the R & D, design, construction, commissioning and production of a large number of CFB boilers, Main points of view:
First, the use of CFB boiler fluid technology to rebuild energy-saving, optimizing the bed material quality, reduce the invalid bed material, reduce the fan head and plant power consumption, and effectively solve the problem of low combustion efficiency operation;
Second, using the bed of fuel ignition, as much as possible to reduce boiler wind speed, to achieve mechanical pulsation of coal filling, innovative application of energy-saving atomizing oil gun to reduce ignition fuel consumption;
Third, auxiliary equipment selection, consider the national thermal power unit utilization hours The actual number of decline, large-scale rotating machinery using frequency converter for regulation and control to avoid the boiler based on the BMCR conditions as the design selection of fan deviation from the larger operating value resulting in low fan efficiency, power consumption, in addition to the use of reliable bottom slag heat recovery Devices, improve the thermal efficiency of the boiler series of energy-saving technology. Through a large number of experimental studies and engineering practices, these measures have achieved good energy-saving effect.
1, the characteristics of large CFB boiler
The structural features of a large CFB boiler have the advantages of wide fuel adaptability, high combustion efficiency, high desulfurization efficiency, low initial NOx concentration, large combustion intensity, simple fuel pretreatment and stable low-load combustion characteristics. The performance of CFB boilers using low temperature (bed temperature can be controlled below 900 ℃) combustion technology to reduce the amount of NOX source, and for the desulfurization of the furnace to create the best reaction temperature conditions, low environmental investment, good efficiency; a large number of burning coal Powder boilers can not burn the gangue, slime and other low calorific value fuel, to achieve the clean and efficient conversion and utilization; high combustion efficiency, up to 98%.